"The rule of my life is to make business a pleasure, and pleasure my business."
-Aaron Burr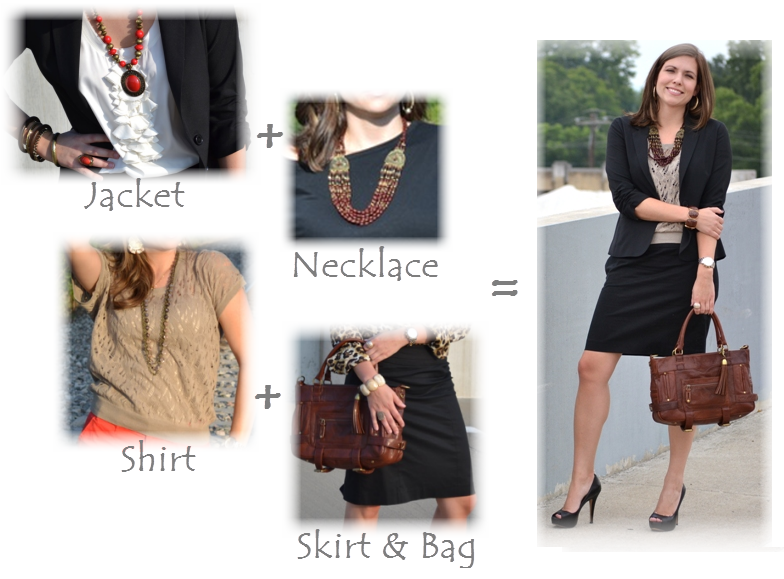 So excited to introduce the newest Pencil Skirts & Lattes feature:
Mixing Pleasure with Business
! Since starting this blog, I've been posting both professional attire and weekend wear looks. Recently I realized that I can incorporate most of what I have fun wearing on the weekends into a business-appropriate look during the week. So the concept of 'Mixing Pleasure with Business' was born! :) I'll admit that I used to view all of the pieces in my wardrobe as one category or the other and rarely mixed the two - but an unintended bonus of this blog is that I've become much more creative with styling my outfits, so I started mixing it up and I'm LOVING the result! Another benefit of this concept for me is cost avoidance. I used to get into slumps where I would stare at my closet in the mornings and think "I have NOTHING to wear to work - I need to shop this weekend." Well now that I'm more open to blending in some of my weekend pieces, I have limitless potential for creating new, authentic looks for work... and spend way less money on "work only" clothes.
I'm so excited to share this with you and hope you all enjoy this new feature. Let me know how you blend your wardrobe to create new looks, I'd love to see how you all mix pleasure with business ;)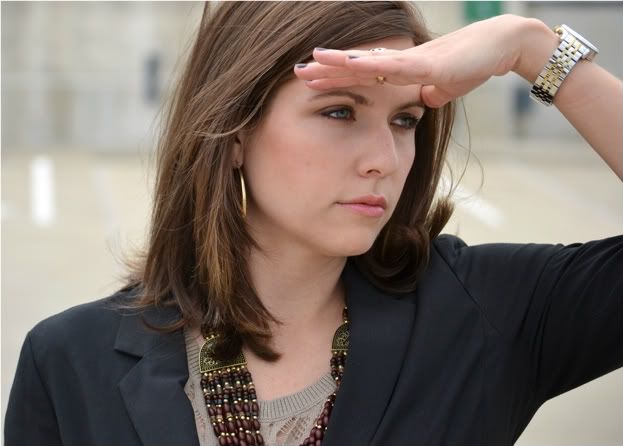 F21 jacket, shirt, necklace, earrings, and bracelet; AT Loft skirt, Vince Camuto pumps, Rebecca Minkoff bag, Michael Kors watch