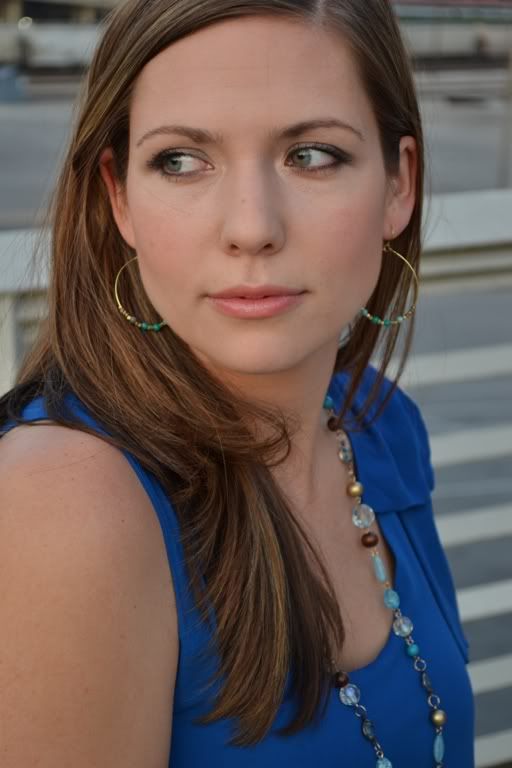 Saturday night I had dinner and drinks with friends at a great upscale sushi restaurant. The cocktails and atmosphere were fantastic, and the conversation was even better! After dinner we went out dancing for a bit, by far the most fun night I've had in a long time.
I took the opportunity to dress up a little - I wore this really lightweight cobalt blue dress and accented with some turquoise jewelry. Best thing about this dress aside from it being super comfortable on an extremely hot/humid evening out? My MOM picked this out for me. Yep. She saw it in the store and said "I think this color would look great on you" so I tried it on and loved the way it fit. My mom and I have argued about my clothes since I was 5 years old... but
this
dress, we agreed on completely :)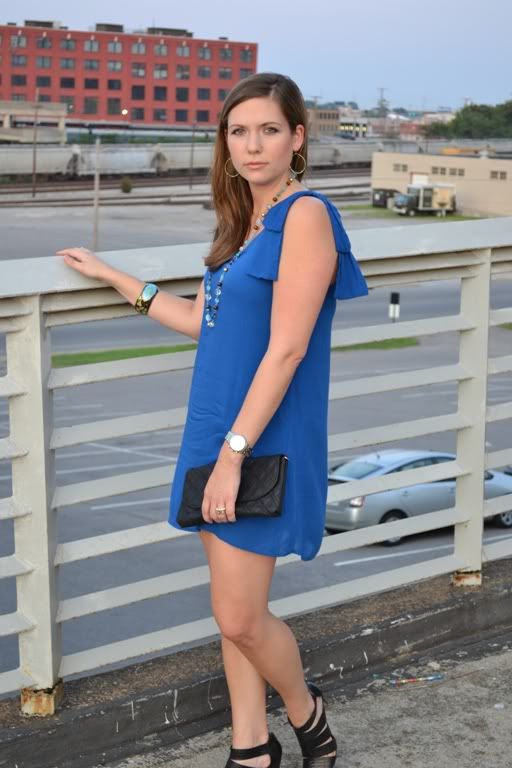 Francesca's
dress, clutch, earrings;
Franco Sarto
shoes (TJ Maxx),
Charming Charlie's
necklace, rings, bracelet,
Michael Kors
watch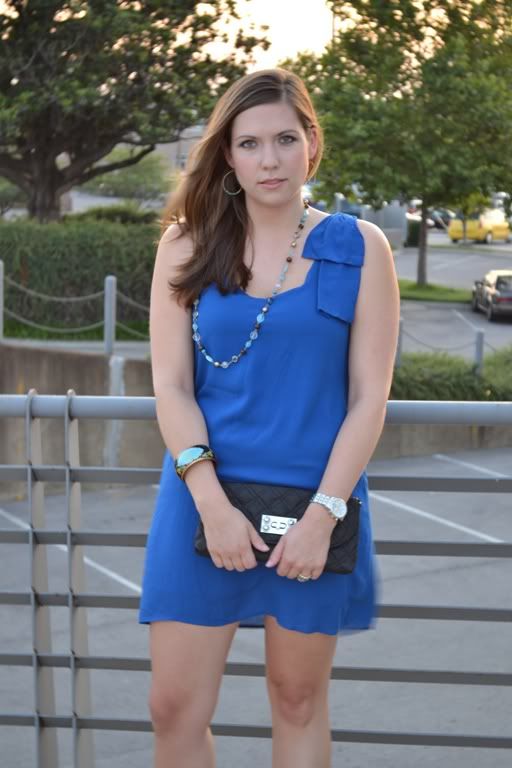 PS - you know it's windy when your necklace tries to go to 2nd base with you....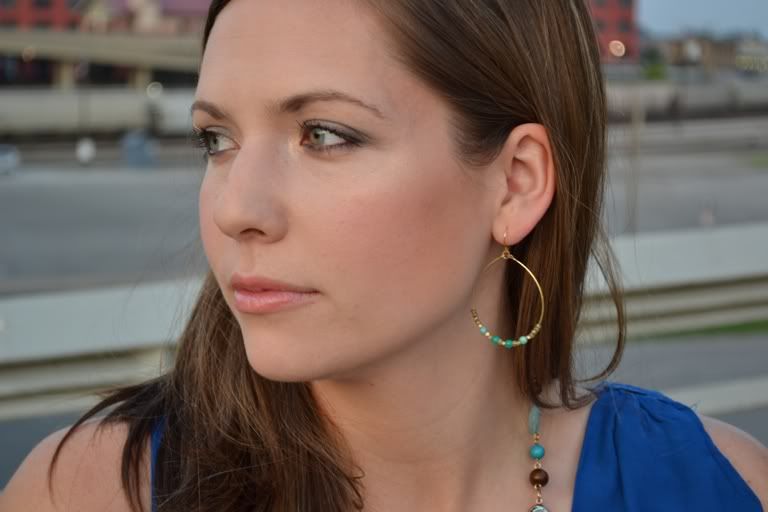 HAPPY 4TH OF JULY!!!