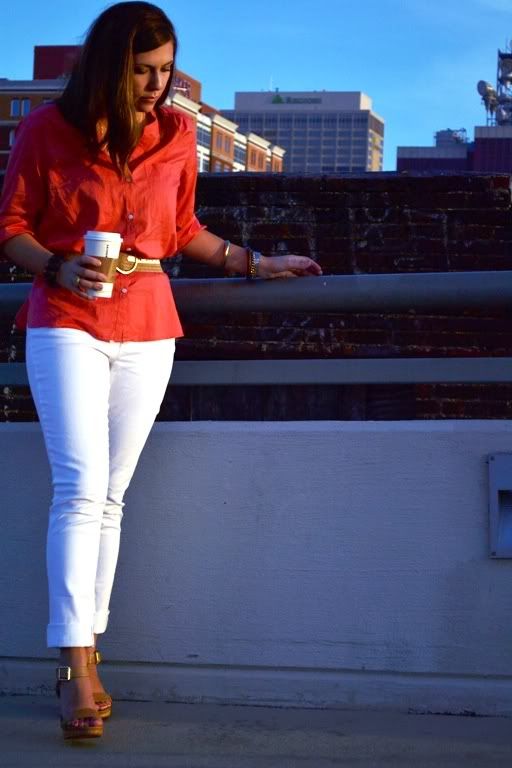 Wanted to take full advantage of the beautiful sunrise over the city on Saturday morning, so we went out early, grabbed some much needed coffee, and snapped these pics. I haven't been wearing many jeans/pants this summer - but these are lightweight and I folded them at the bottom to give them a more cropped look. A side note about these jeans - they were $13 at Wal Mart. Yes,
Wal Mart
. I searched high and low for a pair of white skinny jeans this spring - and after trying on countless pairs from probably 20 stores.. this is what I wound up with. And I love them. :) PS - this shirt is waaaay too big, so I belted it to give a little more definition at my waist.
Coral/pink/orange is DEFINITELY my go-to color for this summer - what's yours?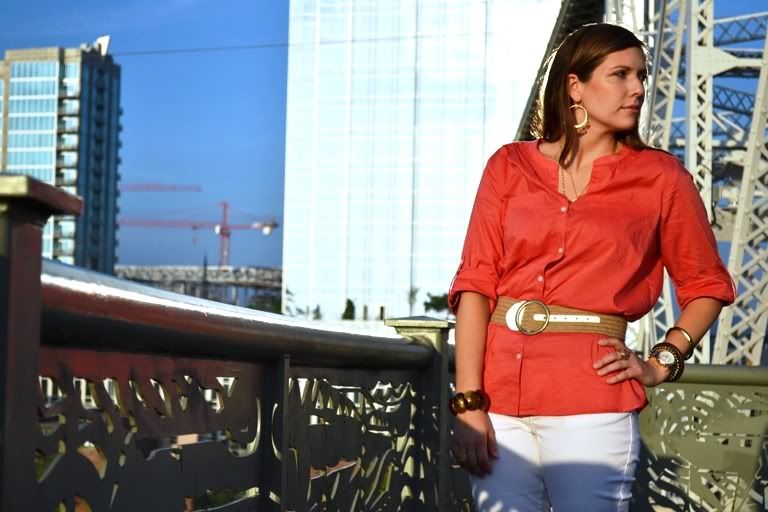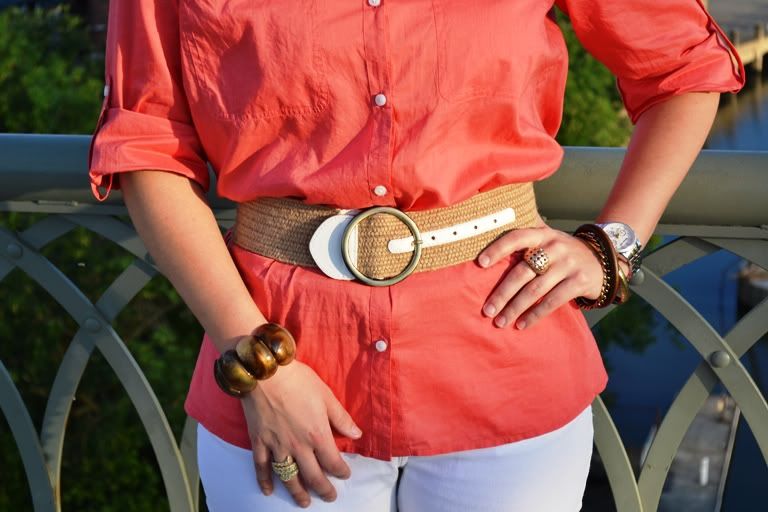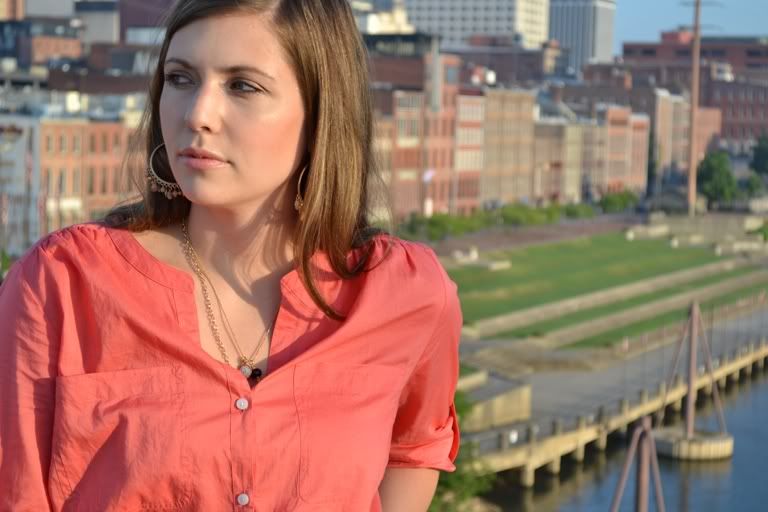 AT Loft blouse and necklace, Wal Mart jeans, Francesca's belt and ring, F21 bangles and earrings, NY &Co bracelet, Calvin Klein shoes, random boutique ring, Louis Vuitton bag, Michael Kors watch, Starbucks grande non-fat caramel latte :)