SO EXCITED to feature a guest on my blog. Clearly continuing my love of chambray, flats, and all things animal print... I decided this would be the perfect time to introduce a very special friend to you all.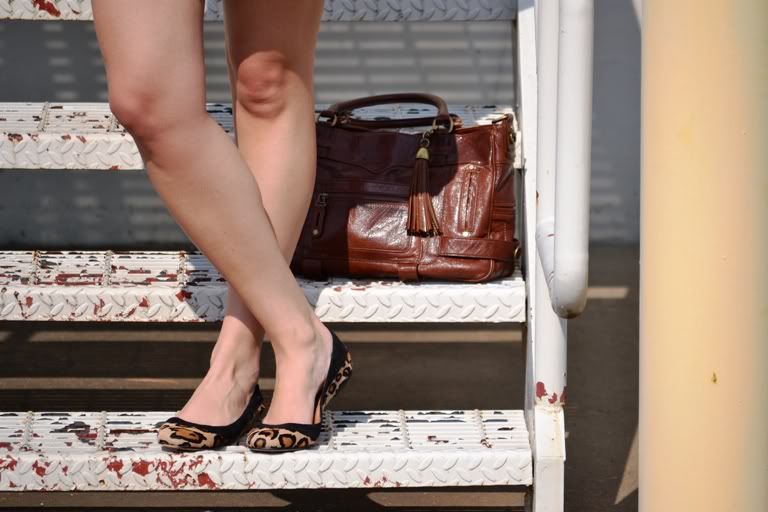 Zara skirt (similar), GAP outlet shirt (here), Karen Millen belt (similar), Sam Edelman flats (here), AT Loft necklace (similar), F21 bangles (similar here and here), Michael Kors watch (here), Francesca's shades (similar) and ring (similar), Rebecca Minkoff bag (here), Essie 'Turquoise and Caicos' polish, gifted earrings from my friend Jodi :)
This is Dixie!! Also known as 'FBG' (Fat Baby Girl - check out the belly). Dixie is 9 years old, and I've had her since she was just 8 weeks old!! I swear this dog is the love of my life. If she could talk, I just know she would be sarcastic 99.9% of the time... check out the "
Mother - what on earth are we doing
?" face....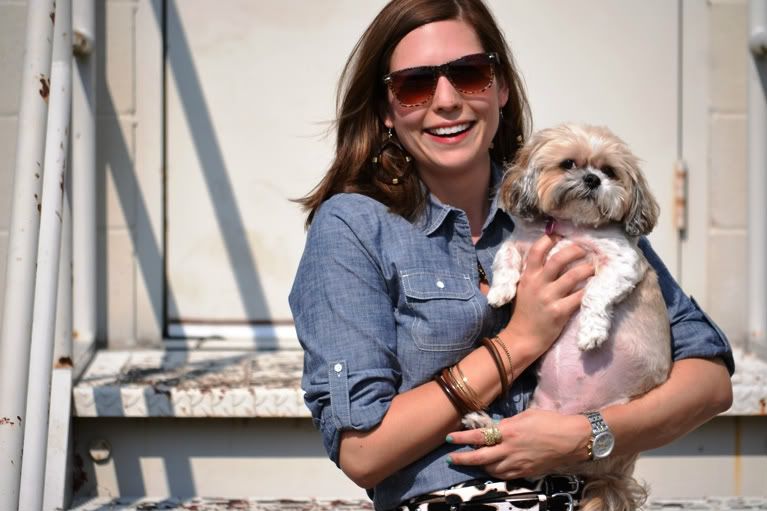 You will never see a happier dog, she is so friendly and up for anything. She also loves to travel, and she's even going to Tampa with me for the Blogger Brilliance conference! :)
Action shot... I just know she's singing "
I'm on the EDGE of GLOOORRRYYY.....
"* while she's running around. *
That was just for you,
Jenn
;)
Okay so she's starting to get a little fed up with outfit pictures here. This is what we know as the "
Seriously
?" face...
And then the "when in Rome" attitude comes in.
If I must be here, I suppose I'll practice my high editorial pose
...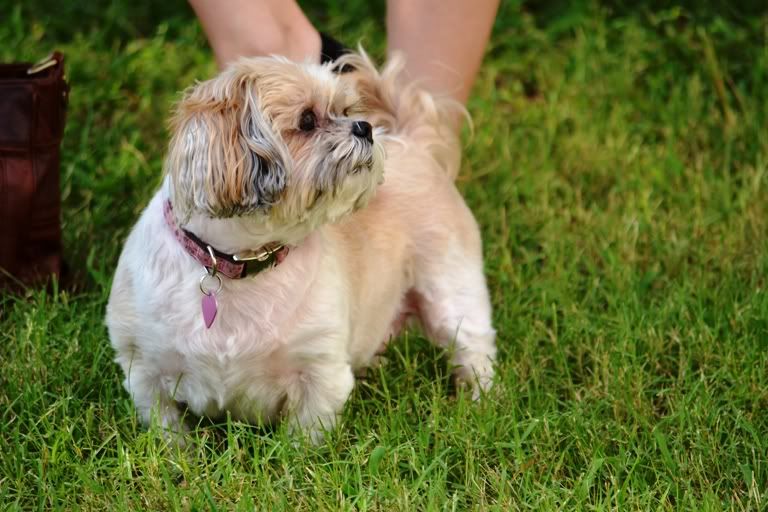 Oh. I'm tired. Just a little nap won't hurt anything.
(She looks plenty sweet and innocent... just FYI she snores like a trucker)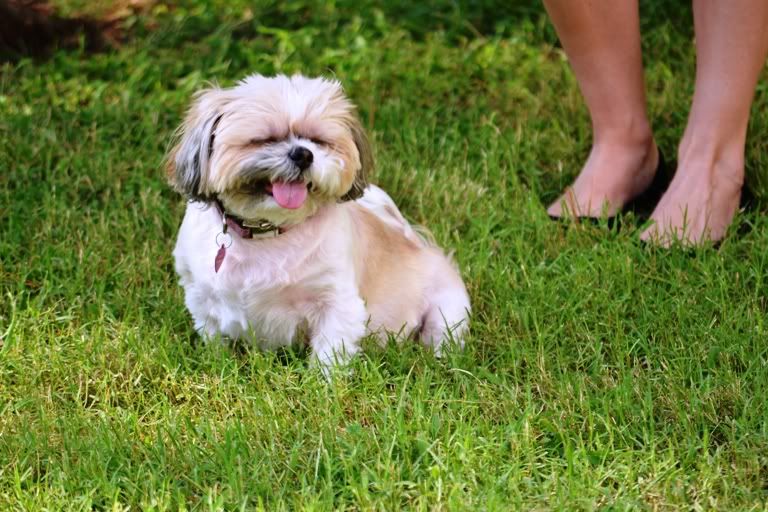 I know what you're thinking - and the answer is NO. NO, you have not ever seen anything this cute in your whole life. :)