A few friends and I have actually joked that if there were a 'Super Sweet 30' show on MTV (or VH1 at this age, I suppose, ha!) that my party should have been on it! I can honestly say I've never felt so special and grateful to have such amazing friends and family to do something this nice for me.
The Dress:
A few of you on Twitter have asked for details when I said my dress situation was a fiasco - this is actually the short story. I went to Atlanta for an entire weekend to find a dress for this party 2 weeks beforehand. One particular amazing dress that I tried on was not available in my size that weekend, and because I'm stubborn I insisted on leaving Atlanta with a dress. I finally found one, it was a good dress - but in the next week I couldn't stop thinking about the one I tried on that I liked sooo much. I thought trying on the one I bought with all of the accessories/etc would make me feel better about it. As soon as I put it on (one week before my party) - I looked at The Photog and said "we need to look online for the other dress, now." After a week long scramble of phone calls, duplicate orders, and overnight shipping with Barney's NY (they were AMAZING, by the way)..... this oh-so-fabulous Thakoon dress was mine! It arrived the day before the party and I wish I could wear it every day :)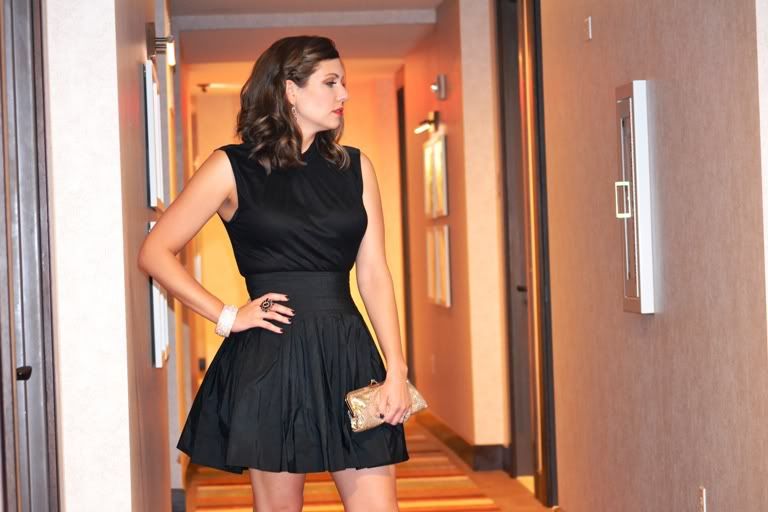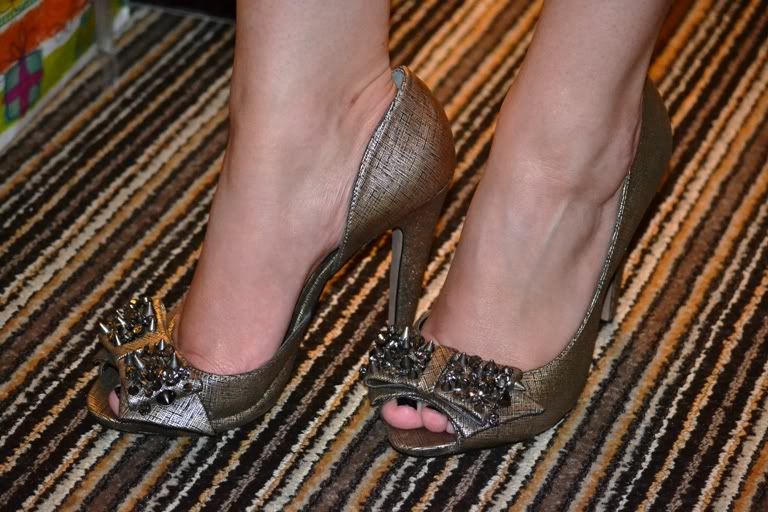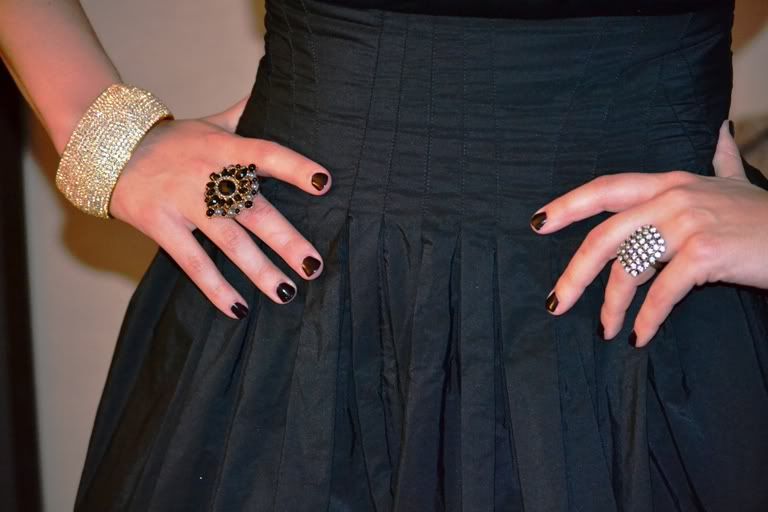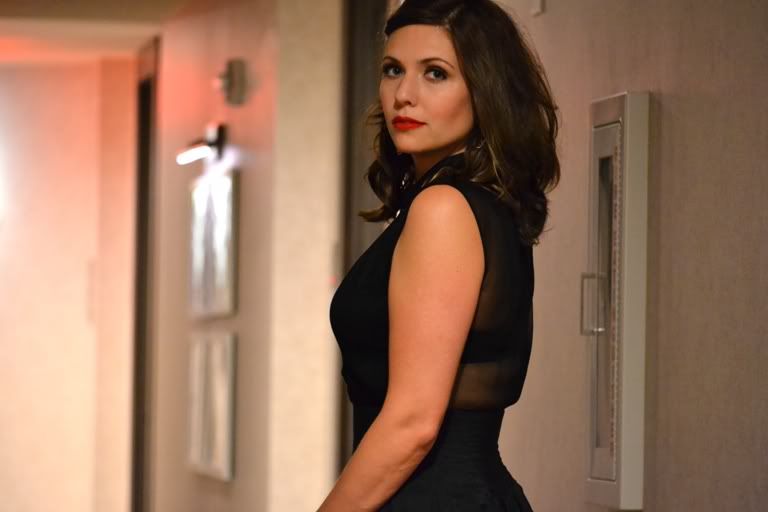 Thakoon dress (here), Carole earrings (similar) and bangle (Dillard's - similar here or here), AT Loft ring (similar) and clutch (old - similar), Sam Edelman shoes (here) (also LOVE these), Other ring (similar)
The Style:
For my accessories, makeup, and hair - I really wanted an old Hollywood glamour look with a subtle cat eye and a bold red lip. Enter MAC lipstick in 'Ruby Woo.' This lipstick is fantastic - it stays on for hours* and this particular color is a really true, velvety red. I kept the rest of the makeup pretty subtle and played up my lashes for a more intense, dramatic look around my eye area. I curled my hair with a 1 and 1/4 inch curling iron and brushed it out underneath for soft waves. I finished off with a shine spray and pinned back one side for a classic look.
*okay, so the lipstick didn't make it until 2am with the rest of the makeup... but close!
The Party:
The party was AMAZING.... and I have this handsome man to thank for it. This is The Photog, and he knows how to throw a party folks! The food was fabulous, the champagne was flowing, everyone had a fantastic time - I couldn't have wished for anything better!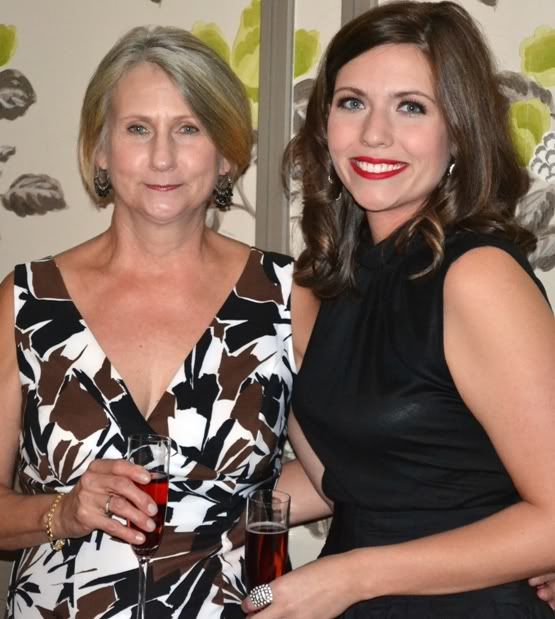 With my lovely Momma, who better have passed those fabulous skin genes down to me!! She turns 60 next month, look how gorgeous she is! :)
Posing with 'the other Sarah,' Bernardete, and Meredith - my girlfriends who gave me these (and yes I put them on with my dress!).....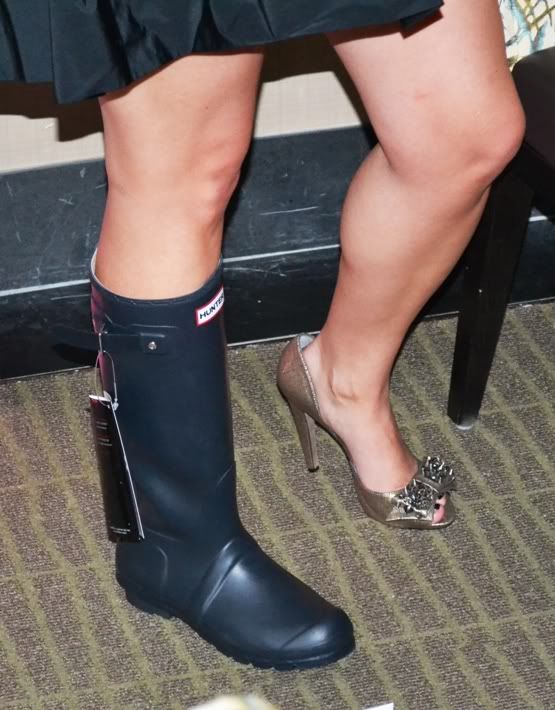 I literally could not believe this cake... it was made by
Royal Icing Custom Cakes
in Nashville. In addition to being over-the-top perfect for my 30th, gorgeous, complete with amazing details - it was DELICIOUS!! Thanks, Carolyn!
Really, the entire weekend of my birthday was just amazing. I am overwhelmed by all of the fantastic people in my life and appreciate all of the sweet birthday messages, cards, and gifts so much!
30 is fabulous so far!! :)