It was considered 'chilly' here for about 2 days... and now we're back to warm weather. Not only has the temperature risen - it is supposed to RAIN all week. Blah. So glad almost the entire week last week was so beautiful and we had such a great preview of fall.
A brief outfit post from one of the cool evenings here. If you read this blog on a regular basis (awesome!) and easily tire of boots/tights/etc... we are in for a long couple of seasons together. :)
***PSST... I know you were all excited about the Emily Hallman 'Rosie' skirt worn here... stay tuned this week for a follow-up post with an exclusive discount code JUST for PS&L readers to emilyhallman.com !! ***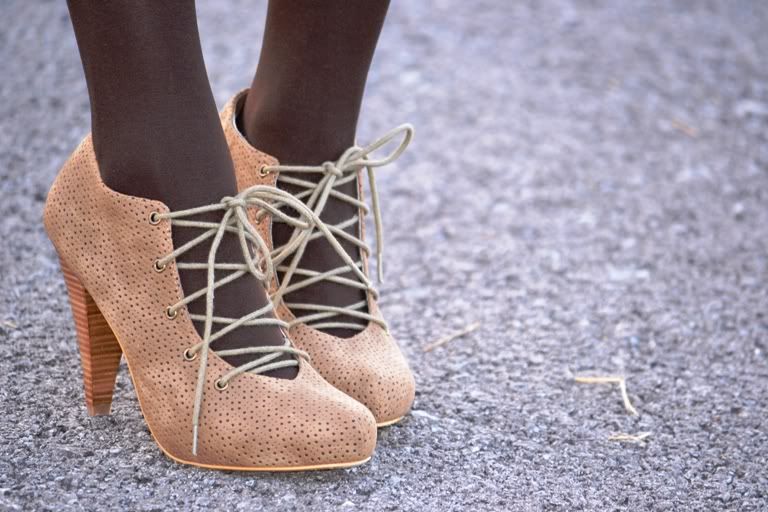 AT Loft blouse (similar), Banana Republic shorts (similar on SALE with details I LOVE), Hue tights, NY&CO bangle (similar ON SALE!), Michael Kors watch, AT Loft necklaces (similar), Restricted booties only $36!!!, Eliza B clutch (similar), Anna and Ava elephant ring (similar UNDER $3!!!), Lancome L'absolu Rouge in Jezabel ---> this is my new favorite fall/winter red. LOVE.