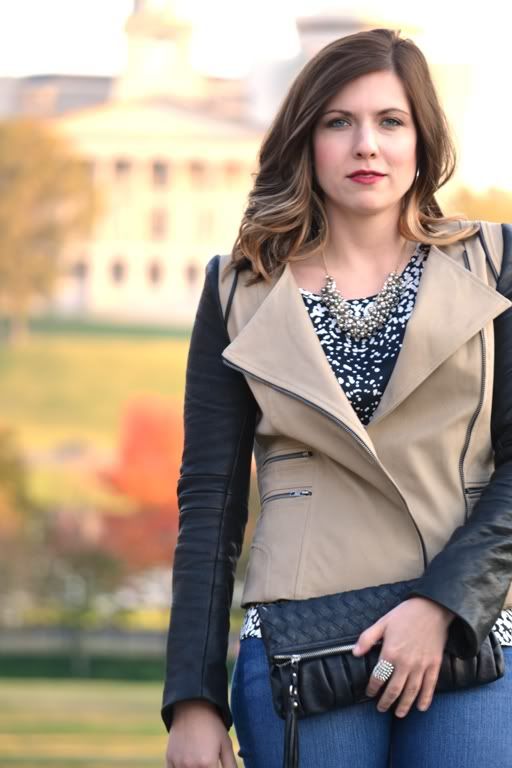 I love getting to wear an outfit for the first time with several of my favorite things in it. I completely died over both this jacket AND these boots when I found them. So obviously when I had the opportunity to wear them together for the first time, it was magical. Okay, not 'magical' - but awesome. What made it more awesome was that we went to see
Wicked
on Saturday, then to
Tavern
for dinner (any of you who follow me on Twitter saw the smorgasboard that was our dinner Saturday night there - thanks for the +5lbs in one night,
Mindy
). Anyway, I saw
Wicked
a few years ago in Chicago and it was incredible. I was so happy it came to Nashville this year, and it was just as awesome as I remembered it.
Obviously, I opted for a more grown-up celebration of Halloween this year (musical + dinner date) as opposed to seizing the opportunity to dress up like a slutty _______ (fill in the blank with nurse, teacher, student, angel, devil, witch, blah blah blah). No offense to any readers who ran with that sort of idea, I'm just over it I suppose. I'll open the floor for any rude comment retaliation now. Thanks.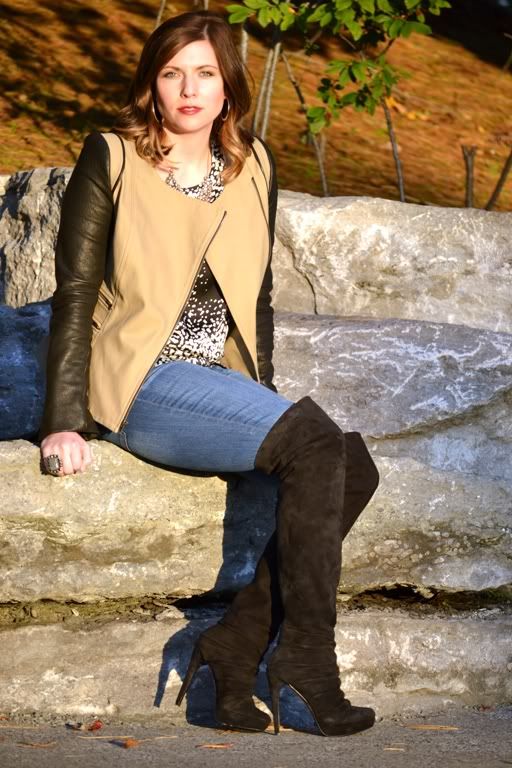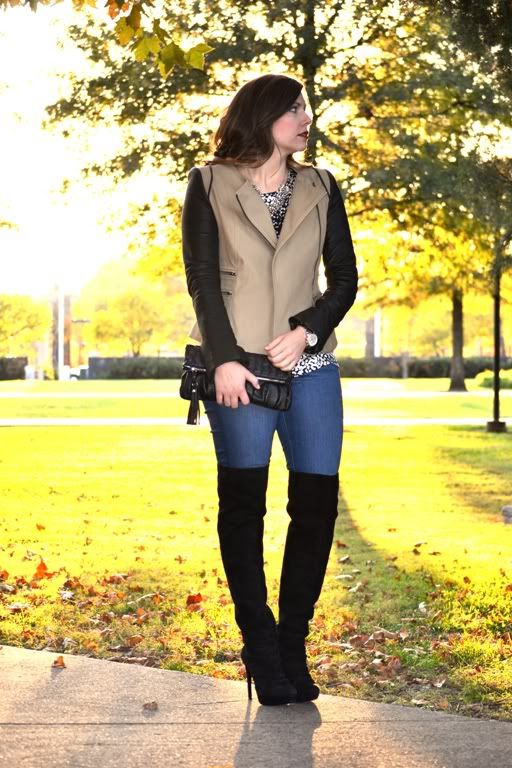 Rebecca Minkoff Linda jacket, Paraella blouse (similar), NY&Co jeans, Elie Tahari boots (from TJ Maxx!! - here in gray or similar here in black), Michael Kors watch, Bauble necklace from Woo Nashville (similar), Francesca's Collection clutch (similar), Ann Taylor Loft ring (similar), old ring (similar), Lancome L'Absolue Rouge in Jezabel