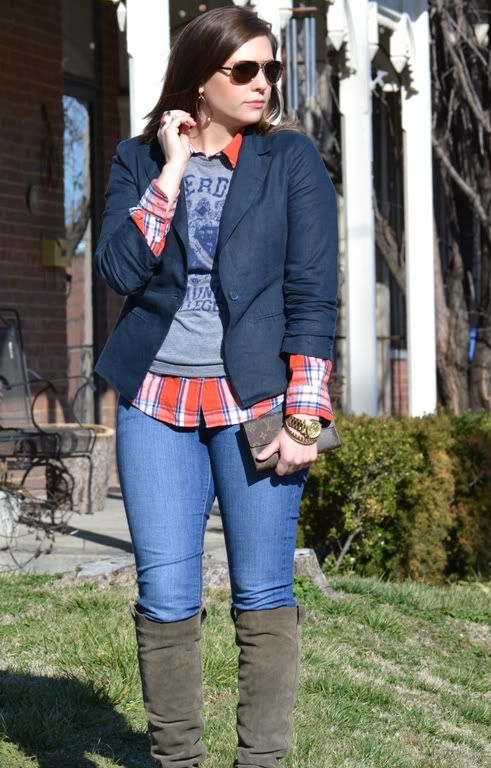 Seems like forever since I've done an outfit post. Winter outfits are just... complicated. For starters - the fact that this outfit has no black in it makes it an exception to my typical winter wardrobe.
Note to self: stock up on more brights during the winter months when you hardly get to see the sun.
On top of the drab colors that leave zero motivation to take pics of the same boring outfits over and over, there is the super unflattering pale skin, extra pounds, and inability to smile (and mean it) when it's cold and dreary outside.
But this weekend was sunny and beautiful outside. It was chilly, but it almost felt like the first hint of spring. And I took the time to put together an outfit that wasn't black or grey (serious accomplishment). I got past a bad migraine, got tons of things done around the house, relaxed, and even got a massage.
Woo. Hoo. Now let's see how long I can keep this mood going! I'll venture to say it will last until roughly 8am tomorrow. ;)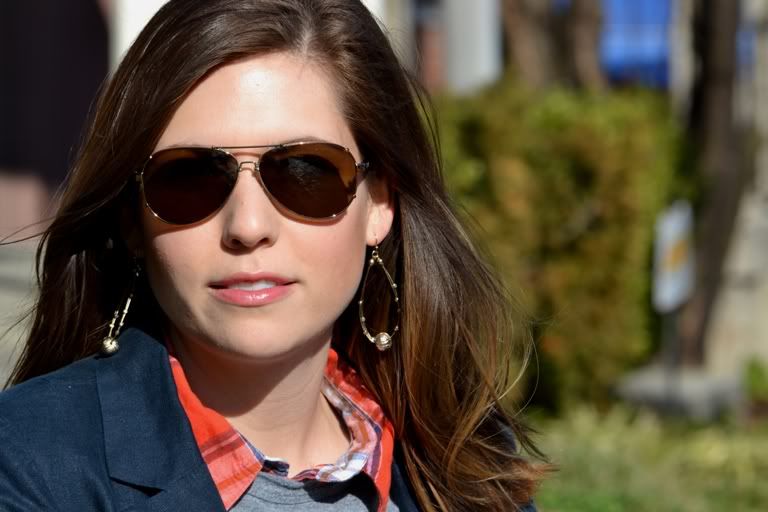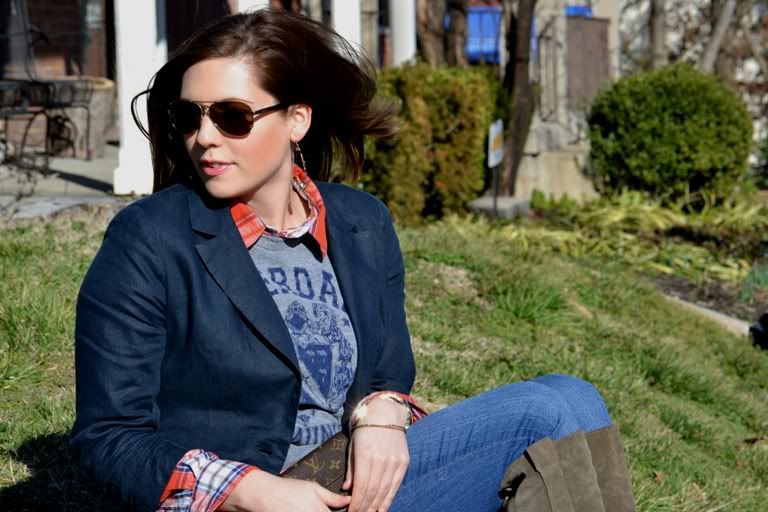 F21 blazer

,

plaid shirt

, and ring; Target t shirt (old); NY&Co jeans and earrings; BCBG boots (

similar

);

Michael Kors watch

; AT Loft bangles; D&G aviators; Louis Vuitton 'Sarah' wallet