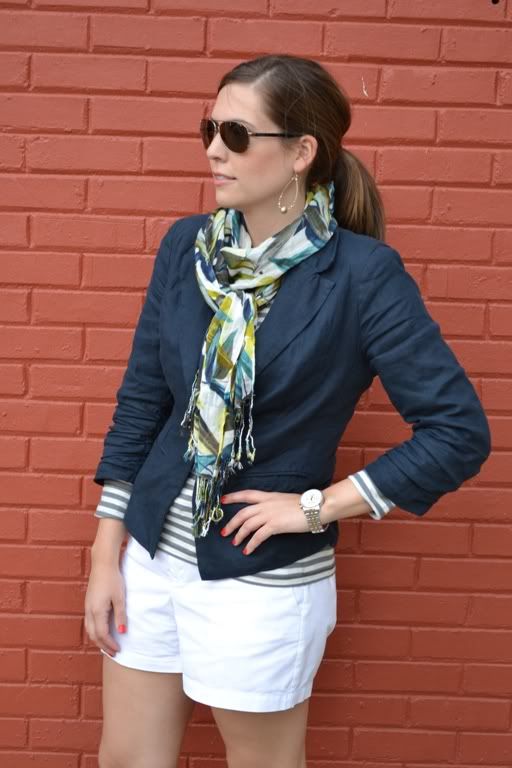 So, yesterday it was surprisingly cool and rained almost ALL DAY. Went to brunch with friends, shopped, ran some errands - it poured down rain. I thought - what can I do to cheer myself up in this rain??
Brightly-colored mani/pedi? Check.
Comfortable outfit with shorts and lighweight summer blazer? Check.
Fun, bright floral print scarf? Check.
Then, just as I was about to give up on any chance of sunshine.... it started to peek through the clouds a bit. Just in time for some outfit pics :)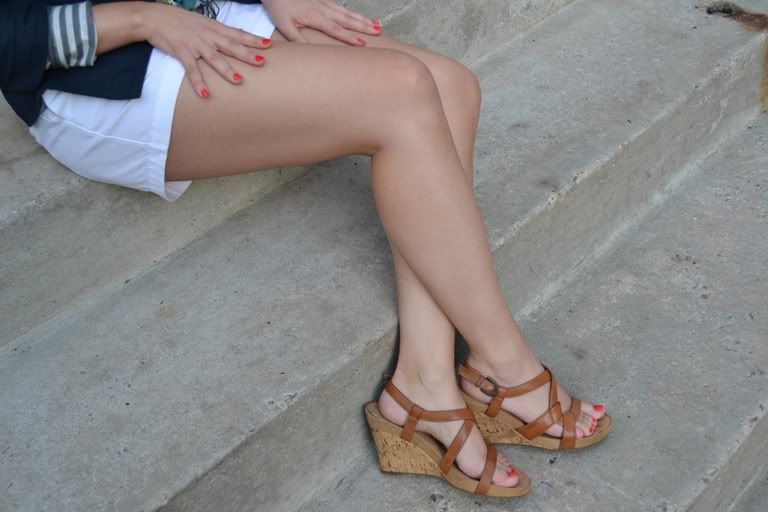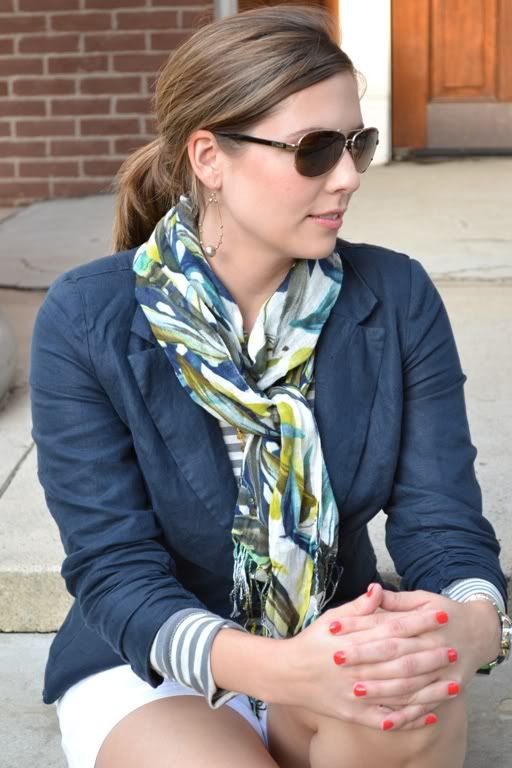 F21 blazer and tee, AT Loft shorts, NY &Co scarf and earrings, Target wedges (old), Michael Kors watch, D&G aviators, OPI 'Tasmanian devil made me do it" polish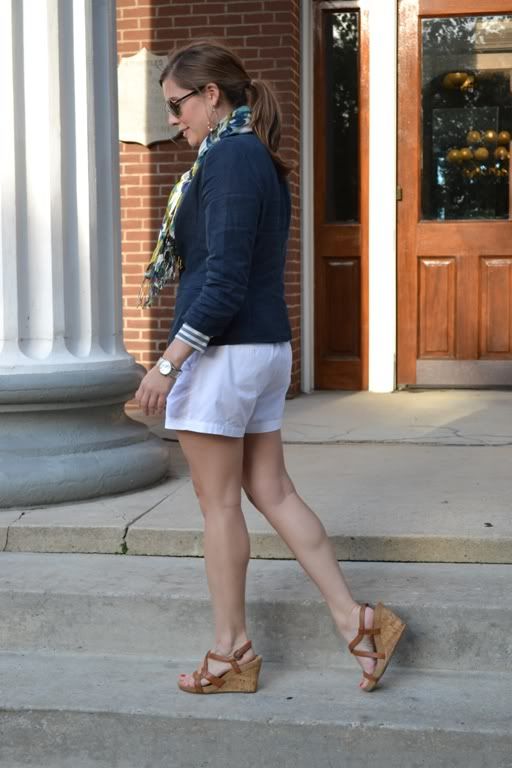 I love pairing basics (like these plain white chino shorts and lightweight linen blazer) with mixed prints. I think this striped tee and bright patterned scarf are the perfect compliment to each other. I've found that as long as I stick with the same color family and layer on pieces as I go, this look really works. I also try to keep accessories minimal for this look as there is already quite a bit going on here :)
ENJOY!!