This thrifted J Crew skirt is a find that I was absolutely thrilled about. I bought it back in the summer but knew it would be a great fall and winter piece. The metallic tweed is pretty subtle (obviously the sun helps play up the sparkle just a bit). Speaking of the sun, I am a sunshine kind of girl. I can handle cold... let it be 20 degrees, I don't care. But everything is just better when the sun is shining. Including this skirt. :)
If you haven't entered my giveaway (sponsored by the SUPER amazing new monster app, BeKnown),
click here to see the post and enter
!! It includes a limited edition Benefit cosmetic kit, a $10 Starbucks gift card, and a chic little business card holder... all part of the 'BeKnown Interview Survival Kit.' Such a fun idea and way to get the word out about this new app so I hope everyone has a chance to enter. There will be 2 winners announced on Sunday!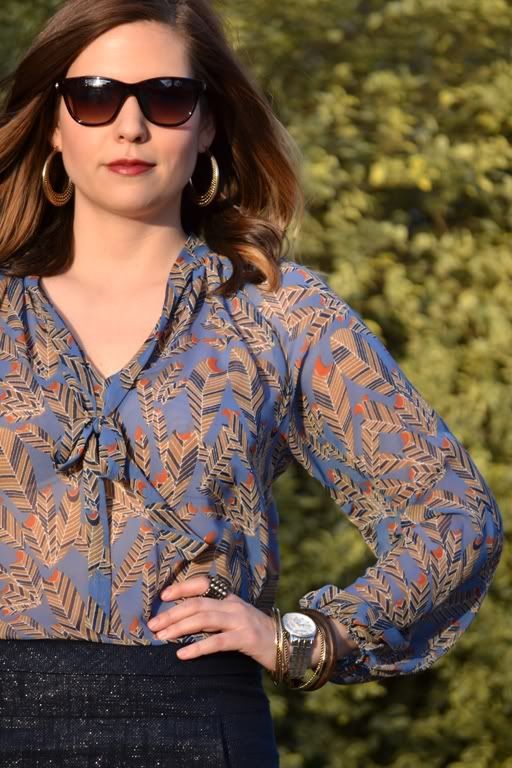 Kensie blouse (not available online); JCrew thrifted metallic tweed mini (similar here on SALE!); BCBG boots (similar); old Coach bag; Michael Kors watch; Posh Boutique studded ring (similar available here at Shop Frankie's!!); F21 earrings and bangles; Anna and Ava elephant ring (similar);DG sunglasses from TJ Maxx