I can't even explain how happy it makes me to wake up in the morning to crisp, fall air. For the Nordstrom grand opening this weekend in Nashville, the weather was absolutely perfect. I decided to wear my favorite Parker dress again, this time with tights and boots (love). The grand opening, on the other hand, was insane. It started at 8am with a 'Pre-opening Beauty Bash.' I later found out that what this means is 500 women, all dressed up, without a stitch of makeup. Also, there was club music (from a DJ), a spokeswoman with a microphone, and lots of screaming from the 'crowd' on whatever was being given away. I'm not sure how you all feel about cosmetic counters, but I get anxiety when I am just trying to get to a shoe section and those ladies start coming toward me... waving their samples in my face. This 'Beauty Bash' was like a cosmetics counter on ROIDS. Absolutely insane (and a little scary).
The Photog and I found a bench far enough a way from the madness to still
laugh at everyone
people watch, but so that our eardrums wouldn't be affected by the craziness. Pumpkin Spice latte in hand, we had ourselves a pretty fun morning watching all of the crazies. I also got to meet a fellow blogger there, Mindy from
I Want Your... Blog
, who is beyond fabulous. We chatted, had brunch, shopped for a bit... so much fun.
Tip for Nordstrom: if you're going to have an event in the morning, please be well versed in the rules of morning events. Most importantly, that Mimosa's MUST be served for me to participate. Thankfully, the Accessories by Anthropolgie store next door had the good sense to serve them. And they were lovely :)
Hope everyone is having a fantastic weekend!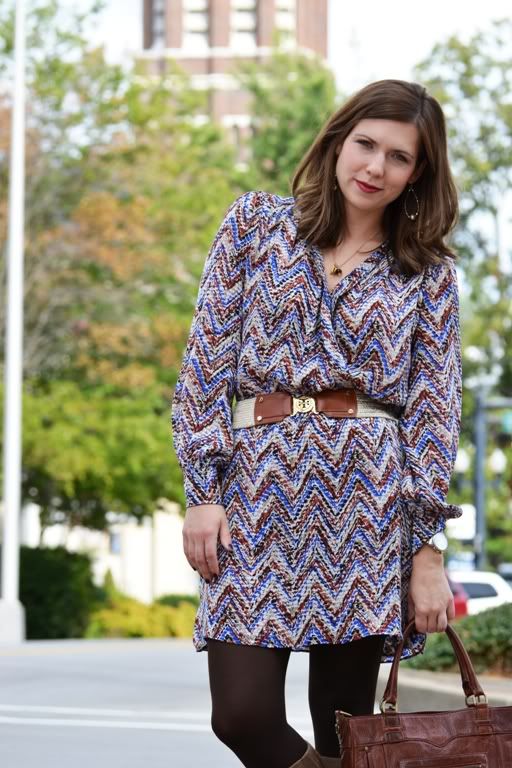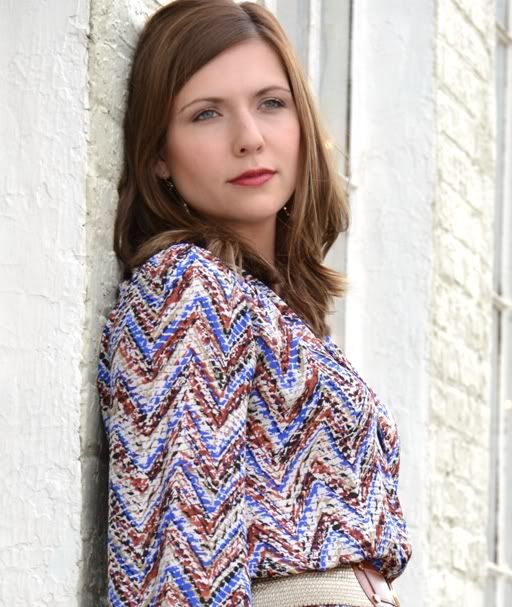 Parker dress (same style, similar pattern here that I love), Banana Republic boots (last year.. similar here on SALE!!), Hue tights , Rebecca Minkoff bag , Tory Burch belt (similar here), Michael Kors watch , F21 shades (similar here), Essie polish in Carry On , Lancome L'absolu Rouge in Jezabel ---> this is my new favorite fall/winter red. LOVE.