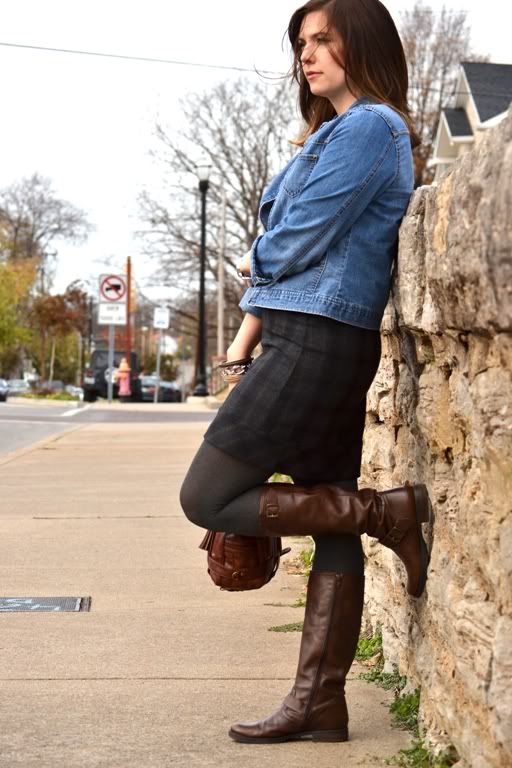 Just a few facts I'd like to acknowledge from the past weekend:
1) Brunch is my favorite meal. It's just special. Any time I can have some of my favorite foods AND any champagne beverage before noon, I'm happy.
2) Super windy days are not good for outfit pics. It seems like a good idea in theory, but it just isn't.
3) No matter how well I plan, even in the very best of circumstances, I can NEVER check everything off my to-do list for the weekend. It may be impossible.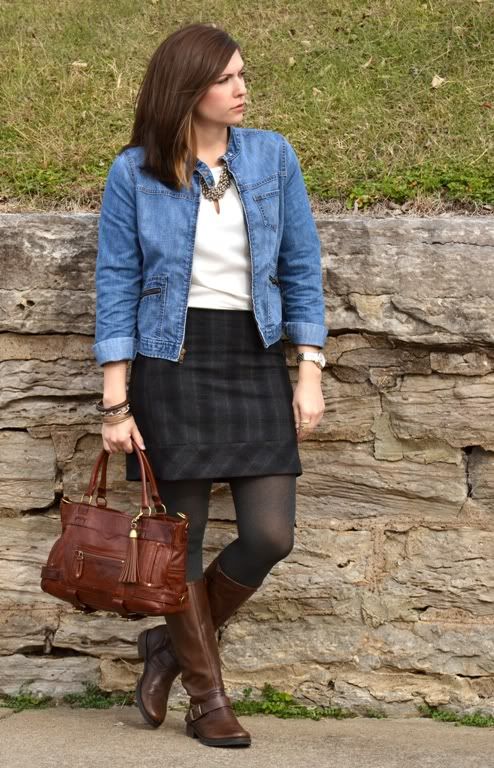 Old Navy jacket (ancient, no longer available), Zara top, TJ Maxx skirt, Hue tights, Civico10 boots, Necklace from Woo Nashville, NY&Co chain bracelet and earrings, F21 bangles, Michael Kors watch, Rebecca Minkoff bag