The 'Mille' Dress
I have this amazing friend who is also amazingly talented. To be interested in fashion and love fine clothing is one thing... to have the skill, talent, and determination to create your own brand is on a whole other level. I'm SO lucky to have gotten to know Emily and her brand,
Emily Hallman
, through my blog. If you're new to Pencil Skirts & Lattes and haven't seen Emily's designs before, I've included in this post a few pictures of her pieces that I've styled. I have purchased several pieces from multiple collections, and cannot express how fabulous these clothes are... from the impeccable tailoring to the fine details and fabric selction, everything about her designs are absolutely top notch.
Emily is in the process of launching her Fall 2012 collection, and has initiated a project on Kickstarter to help make this happen (read all of the details about the Emily Hallman Kickstarter Project
here
). In short, funds raised through this project will go towards fabric and trim, advertising, website and graphic design, photography, promotional materials, pattern grading, and sample production. We all know someone who is exceptionally talented and needs a bit of a boost to take their skill and brand to the next level... anything at all that you can do to help Kickstart Emily's collection is greatly appreciated.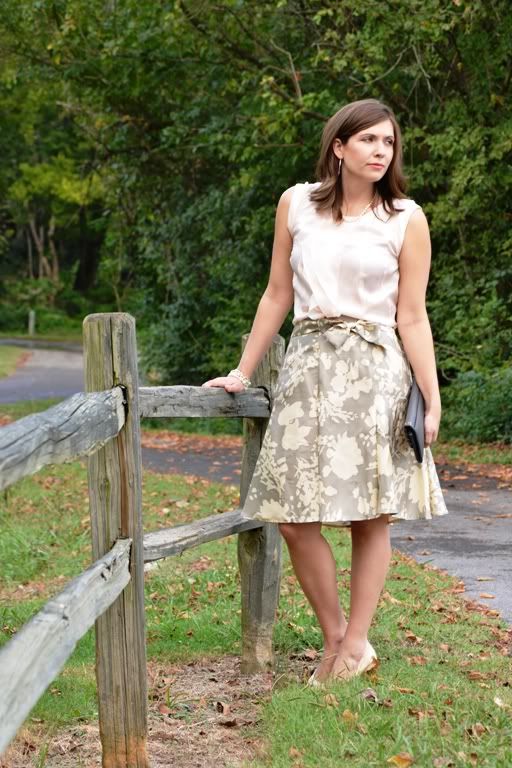 The 'Abigail' Skirt
The 'Rosie' Skirt