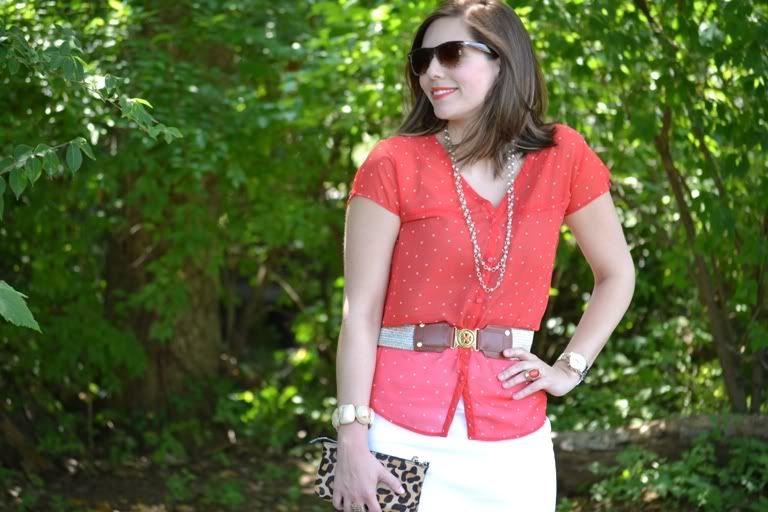 I love weekends. EVERYONE loves weekends. Even people who love what they do for a living admit that time off of work is what keeps them sane.
The downside of time off: you have to come back to work
The most painful time to come back to work: after a mind-blowing, fantastic weekend
So when I got back to work this week after all of the fun weekend festivities, I went for my classic 'Look Great, Feel Great!' approach that I try when I'm in a slump or start to feel under the weather. What this means is - no matter how tired, ill, cranky, or lazy I feel when I wake up in the morning - I try to dress the part of someone who is in a wonderful mood. This typically includes bright colors, fun patterns, and ALWAYS includes a pair of comfy but commanding heels for the extra oomph of power I need to put my chin up and face the day.
The outfit in this post worked perfectly for that. Bright reddish orange blouse (my go-to, mood elevating color in my wardrobe), matching bright lip color (PS - this is my favorite day-to-night "red" shade. L'oreal Colour Riche in Volcanic), and leopard accessories. I love taking my favorite colors/textures/patterns and incorporating them into a business-appropriate look!
What kinds of clothing/accessories/beauty products help put you in a better mood??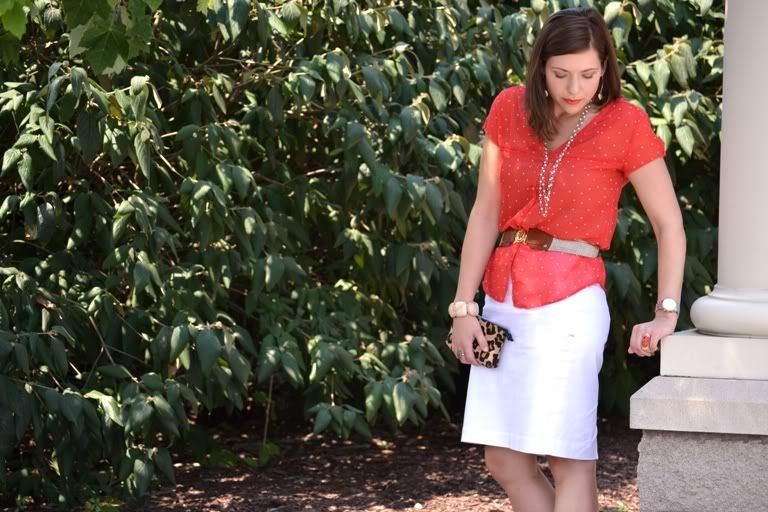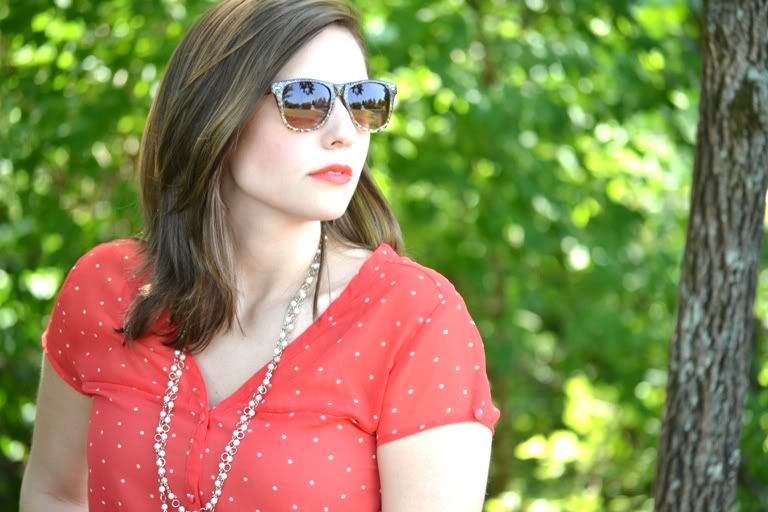 Zara blouse and heels, Banana Republic skirt, Tory Burch belt, AT Loft necklace and ring, F21 red ring and bracelet, NY&Co earrings, Francesca's Collection shades and clutch, Michael Kors watch