This is definitely my winter uniform. At least for casual days. I wore this while out over the weekend with all of the Christmas shopping craziness. In the midst of shopping and getting everything else done for Christmas - which I didn't even start on until this weekend - I've also decided to paint 2 rooms in the new loft (done), get the guest room ready for guests (done - remarkable considering that it didn't even have a bed in it until last week), make baked goods for my team at work (done), get a sudden horrific migraine that took up an entire day that I didn't have to give up (done - not that I 'wanted' to do that one). Have I mentioned that one of the worst times of the year for my job is year-end? Fun. But as of Thursday I can check that one off the list too!
Why am I the kind of person who a) needs everything to be 'perfect' before anyone comes over and b)ADDS UNNECESSARY THINGS TO HER PLATE DURING ALREADY STRESSFUL TIMES LIKE THE HOLIDAYS??? Gaaaah. Glutton for punishment, I suppose. I have a mile-long list of things to do while I'm off work but know at this rate I'll probably be asleep most of that time. :)
How do you plan to unwind during/after the holidays??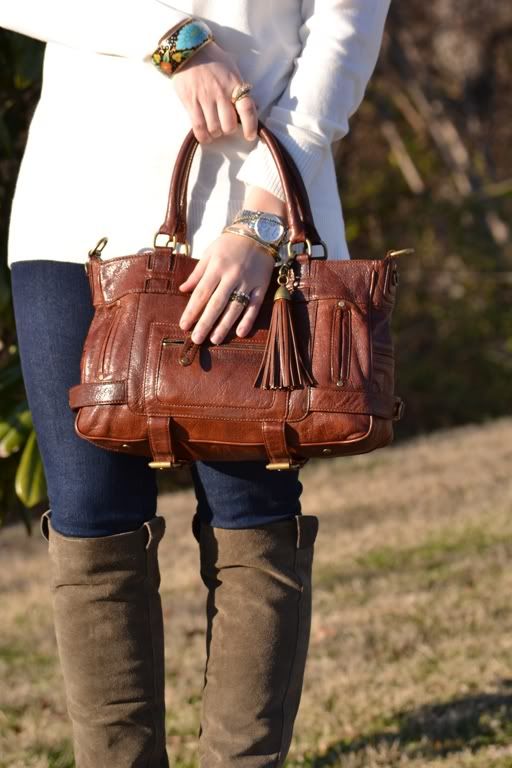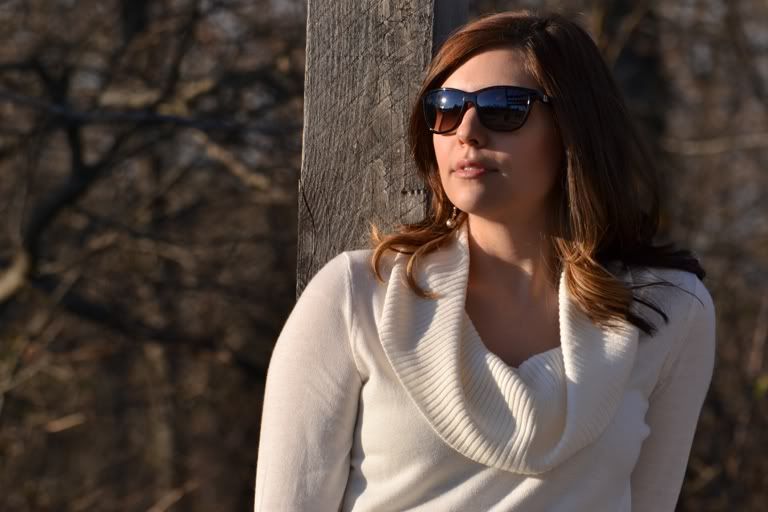 Ann Taylor sweater, Wal Mart jeans (yes, 2 outfit posts in a row!), BCBG boots (similar), Rebecca Minkoff bag, NY&Co earrings, Charming Charlies bracelet and rings, Michael Kors watch, F21 bangles