Happy Monday, friends! Those of you who follow me on Twitter already know that this Saturday, I decided to take the plunge and chop my hair off. After over 3 years of patiently growing it out with only minor trims to shape up the ends occasionally... I decided within 24 hours of my hair appointment to go for a pretty drastic change. Luckily for me, my super fun friend and hair stylist was up for the challenge and made the new cut/color look so fab that I didn't have any regrets!! Even when I saw the 6 inches of hair on the floor (okay, that made me a little uneasy - but only for a second)... (alright, it was a few seconds).
The moral of this story for me: it was time for a change. I wasn't into styling my hair anymore with the length it was before. The whole point of having long hair for me was to be able to do so many more things with it, curl the ends for going out, etc. Well my hair was so heavy that curls would fall out within an hour, and I was wearing it either in a ponytail or a bun EVERY. SINGLE. DAY. Blah. I wanted to feel excited about my hair again.
Another thing I learned from this haircut?
This blog makes me take so many more chances than ever before.
I'm so inspired and touched by the feedback and encouraging comments I've gotten so far, and I feel accountable to my readers. I feel the need to make every photo and post a constant evolving reflection of who I am and what I'm loving, even if it's just for the moment. Right now I'm making some changes in my life... I wanted my hair style to be an expression of that.
For those of you reading this thinking "seriously? it's just
hair
...." I should admit that a big part of me agrees with the fact that it isn't this big of a deal. However, that part of me is too busy enjoying how simple this new haircut is to manage to comment right now :)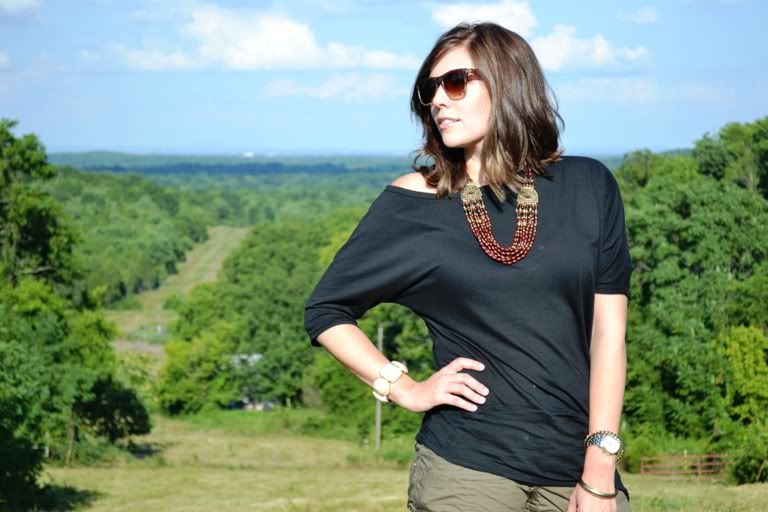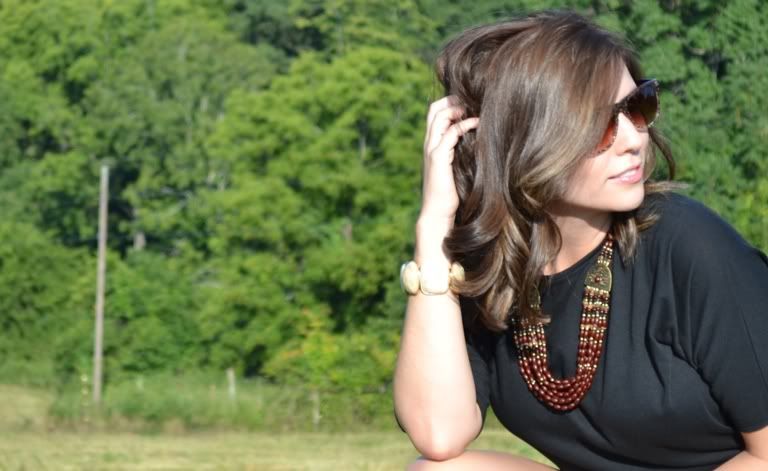 Victoria's Secret t-shirt, GAP shorts, F21 necklace and bracelet, NY&Co earrings, Francesca's sunglasses, Rebecca Minkoff bag, Michael Kors watch